AGent+® Multi-Purpose Cleaner & Protectant - 32oz Spray Bottle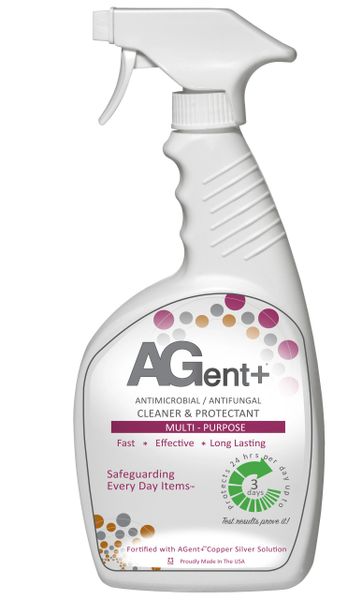 AGent+® Multi-Purpose Cleaner & Protectant - 32oz Spray Bottle
AGent+® Multi-Purpose Cleaner & Protectant cleans and protects most surfaces around the home and office.

When used as directed, AGent+ effectively treats most kitchen and bathroom surfaces, upholstery, ceramic, sports equipment, shoes, and outdoor gear.
Help protect the environment and reduce waste by purchasing jugs or pails to refill your 32oz spray bottles.
Help save on shipping costs by purchasing one of our Multi-Purpose Twin Packs -
Only $1.00 more for shipping!
Also available in money saving Six (6) count cases Or, convenient Six (6) count combo packs including three (3) bottles of Hard Surface and (3) bottles of Multi-Purpose.



Reviews